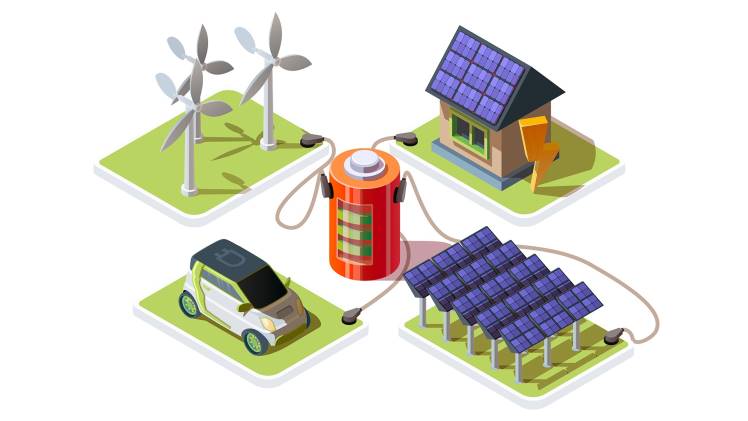 Students from mechanical, electrical, automotive, and electronics engineering find it suitable to learn about battery technology in electric vehicles. It suits their career and provides the best expansion opportunities in a specific area. A battery technology course will help you learn about the batteries and charges used in electric vehicles. As a result, you will understand the overall techniques and management of electric vehicles in the long run. It is a developing subject that is dynamic in nature. Accordingly, you will get the best job opportunities for a stable career ahead.
What is Battery Technology?
Battery technology involves understanding MATLAB and Simulink to learn the key concepts of electric vehicles. In order to master the skills, you need to know how an electric vehicle actually works. Most importantly, it would help if you had a clear idea about the battery technology used in it. A battery technology course provides the best opportunities to understand this in detail so that you can focus on the core areas and experiment with them for the best results. Battery technology is nothing but an amalgamation of the vital concepts used in the manufacturing of electric vehicles.
Skills You Will Learn in Battery Technology Courses
When you take a good battery technology course, you need to understand what relevant skills you will learn. Not only that, but you should also understand the scope and job opportunities related to the specific subject. Only then will you be able to find your way in developing the concepts and making the most of them. Here are the relevant details.
Skills to learn from the course:
The active and passive ways of creating a cell.

Using electrochemistry, you can understand the nature and aspects of the battery pack.

The ability to create mathematical models based on the relevant skills.

A detailed understanding of the concepts related to battery Technology.

Learn more about capacity, depth of charge, and other relevant details. 
Job opportunities:
Portable power technician.

Battery technology expert.

EV management expert.

Electric vehicle engineer.

Solar energy technician.
You can also take up further studies and do a Master's in the relevant field in order to gather more information. In this case, you will get better career opportunities in the long run because you have done a detailed study on specific areas of battery technology. It will provide you with massive developments in the near future where you will be able to understand the concepts better. 
Conclusion
Electric car batteries need students to have a better understanding of the core concepts of the working of electric vehicles. Only then will you be able to adapt to the changes and make sure that there is no loss on the part of the manufacturer. Not only that, but you will also understand the vital concepts required to manufacture and create an electric vehicle with the most benefits. A battery technology course is going to provide in-depth knowledge about the core concepts of electric vehicle Optimisation and Management. As a result, the job opportunities will also become massive, enabling you to establish a stable career ahead.